About Sean Tevis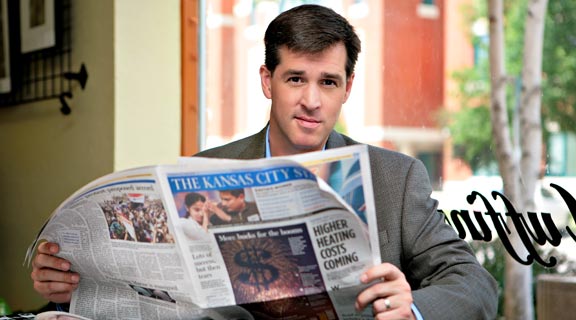 Sean Tevis is a Johnson County native. He attended Shawnee Mission West High School and the University of Kansas, where he majored in Journalism.
He's worked for several newspapers including The Palm Beach Post and The Miami Herald. He helped start an Internet business in 1999 that grew to over 120 employees.
He has three years of experience in municipal government working for the city of Coconut Creek, Florida, a suburb of Fort Lauderdale. He moved back to Kansas in 2005 to be closer to his family.
He lives in downtown Olathe, Kansas and is an Information Architect for SPX Cooling Technologies, which is better known in Olathe by its former name, Marley Cooling Tower. He studies issues in power generation and water conservation and works to promote sustainable and efficient energy solutions.
His mother is a retired school teacher and his father is a retired union worker. He has a brother serving in the U.S. Army based out of Fort Bragg who has seen five tours in Afghanistan, another brother who is a genetic researcher, and a sister who is a physician's assistant.
Sean has been married for 14 years to the most amazing woman he has ever met, Michelle Tevis. They are expecting their first child in March, 2009.