Previous: Kansas Elected Officials Business Cards | Next: Personal Endorsement: Justin T.
Educating All Children in Kansas (E-PAC) Endorsement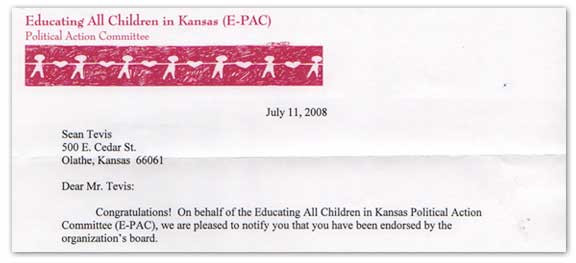 E-PAC is an organization of volunteer leaders and staff from both the Kansas Association of School Boards and the United School Administrators of Kansas. As you may have guessed, they believe as strongly as I do that education is the key to success in the 21st century. I greatly appreciate their endorsement.